MFP is a top ranking real estate team

with EPIC values: Empathy, Passion, Integrity, Community.

Currently serving the Inland Northwest: Spokane, Coeur d'Alene and surrounding areas.

We are ready and excited to assist you in buying, selling, investing and developing. Recommendations and referrals are the core of our business and always greatly appreciated.
Thank you for your continued support!

______________________________________________________________
STUART PREY
Stuart Prey was born in Wenatchee, Washington in 1984 and lived about 20 miles north in the sleepy town of Orondo where his father taught him the ins-and-outs of hard work on a small cherry farm. In his free time he read every chance he got and tortured his little sister who has always been his best friend.
After graduation he was not sure what he wanted to do, so he enrolled in community college, became a Class V raft guide, and looked for odd jobs that fulfilled his curiosity. Finally he moved to Spokane to help his little sister, and decided to finish off his college degree in Business Operations at Gonzaga University, also where he met the love of his life, and his lovely wife, Kristin.
After college he started work at Providence Sacred Heart Medical Center where he was steadily promoted through Surgical Services, culminating in his position as the Director of Perioperative Business Services for the Eastern Washington arm of Providence Health and Services. For this position he had needed to get his Masters so Kristin and he both went back to school. Stuart for his MBA, and Kristin for her Masters in Nursing (ARNP.)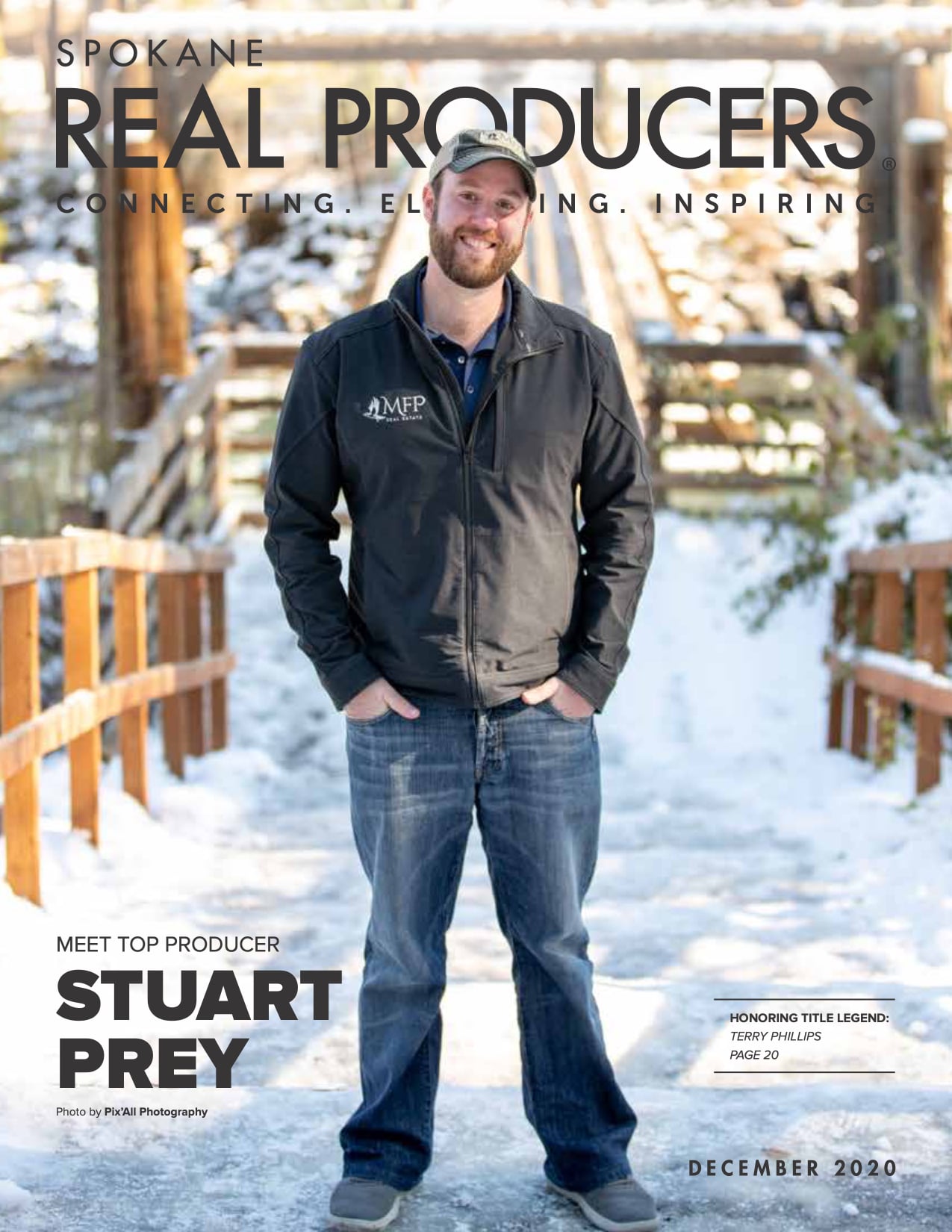 Though he enjoyed his position at Providence, his heart always was (and is) with his family. Leaving Providence and jumping into the great unknown, he pursued a career in Real Estate at the urging of another close friend.
Every year since joining real estate he has been one of the top brokers in Spokane, and he attributes that to a true customer centric approach where you make sure you are doing everything in your power to deliver what the customer needs. Deciding that he wanted to be a referral only agent, Stuart makes sure that the customer experience i truly top notch.
In his free time he is still an avid reader, outdoor enthusiast, and family man. Kristin and he have welcomed two beautiful baby boys to this world; their eldest, Owen Stuart Prey, and youngest, Declan Michael Prey. They routinely go to work with dad, and have even been known to be carried around a house so that a potential buyer can see how 'easy' it is to navigate with children.
Community and Philanthropy—Stuart currently serves on:
-The Board of Directors for the Providence Healthcare Foundation of Eastern Washington.
-The Children's Health Council for the Providence Sacred Heart Children's Hospital.
Stuart Prey, MBA
Real Estate Broker, Licensed in WA & ID
Call/Text: (509) 679-9208
Email Stuart!
______________________________________________________________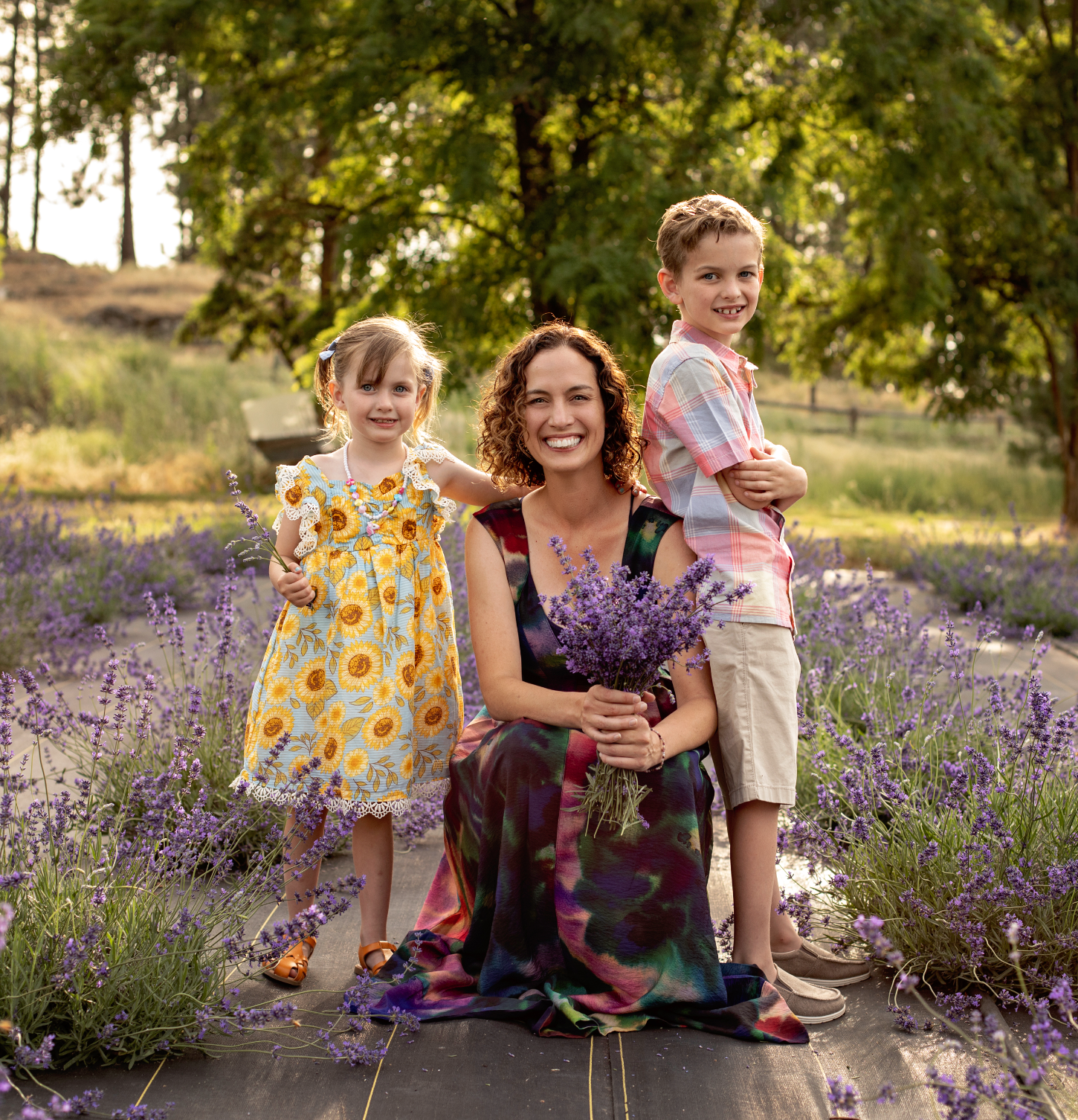 CHELSEA MCFARLAND
Chelsea McFarland is a highly esteemed local real estate broker, known for her knowledge, marketing expertise, tech savvy and high degree of client service. She is detail oriented and efficient, skilled in negotiations, arranging financing and handling the details of escrow, inspections and closing. Chelsea is certified as a Luxury Home Marketing Specialist (CLHMS) and Military Relocation Professional (MRP).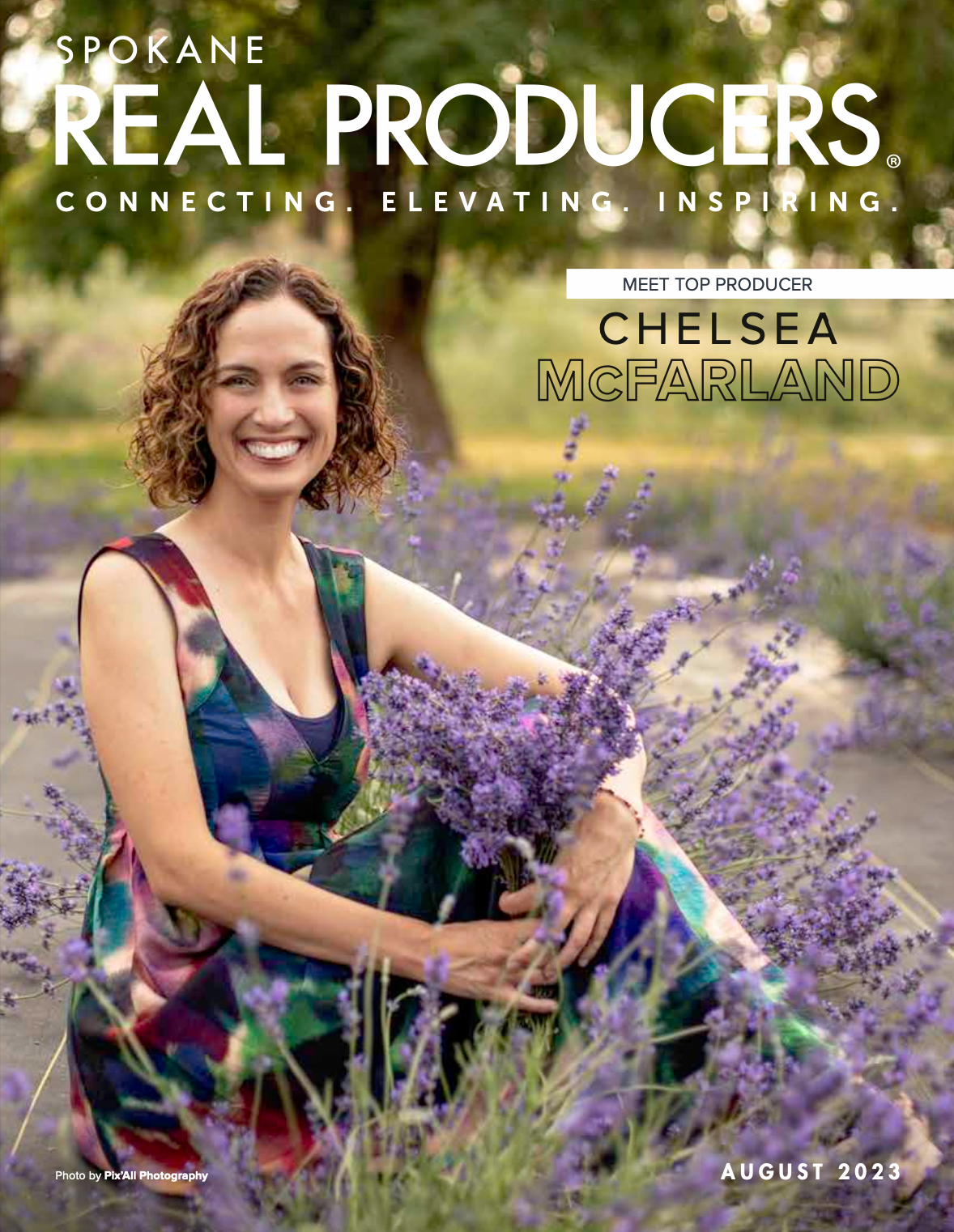 After years of corporate marketing and public relations working as a Senior Director for Beachbody Corporate in Santa Monica and as CEO of the non-profit HoneyLove.org, Chelsea's sophisticated business style and impeccable professionalism shines through each of her transactions.
Chelsea is an active member of the Cardiac / Vascular Council of Providence Healthcare Foundation of Eastern Washington and has served for years on local non profit boards such as Re*Imagine Medical Lake and Citizens for Medical Lake Schools. Chelsea is also an active member of the West Plains Chamber of Commerce and stays highly involved in the local community. She enjoys working with others to make great deals come together — handling clients, agents, and people in general with integrity, patience and confidence.
Specializing in representing clients moving to the area from out of state, Chelsea is a valuable resource about the Spokane area and its neighborhoods, amenities and lifestyle.
Chelsea McFarland
Real Estate Broker, Licensed in WA & ID (DOL 124056 / SP49745)
Call/Text: (509) 565-1581
Email Chelsea!
______________________________________________________________

JAKE BROWNE
McFarland Prey Buyer's Specialist
Jake was born and raised in West Richland, Washington and quickly figured out that baseball was his passion. He went on to continue his academic and athletic career at Walla Walla Community College before transferring to Bellevue, Nebraska to finish up his career. There, he became the 2nd person in NAIA history to receive the National Gold Glove Award 2 years in a row. However, his most rewarding achievement came when he graduated with his Master's in Business Administration with an emphasis in Executive Coaching. Upon finishing his degree, he moved to Spokane where he married his beautiful wife, Delaney. In 2019 they bought a house where they currently reside with their timid cat Remy and boisterous dog, Rudy.
Jake then went on to work with the Spokane Indians Baseball Team, excelling in his role as Assistant Director of Tickets. Although he loved being in the atmosphere of baseball, he felt as if there was more he had to offer to the world. It has always been a passion of his to help people and once he went through the process of buying a home himself, he knew becoming a Realtor was something that would fulfill that passion.
He found McFarland Prey Real Estate with the help of the honest, dependable and caring agent, Stuart Prey. Once he saw how Stuart helped him with the home-buying process, it became apparent that Jake would work with MFP and conduct himself in the same manner that drove him to become an agent in the first place. Jake's goal is to help his clients through one of the most stressful situations of their life by providing knowledge and expertise that will ease their minds and make their experience in buying or selling a home one to remember.
Real Estate Broker, Licensed in WA (DOL 141063)
Call/Text: (509) 591-2648
Email Jake!