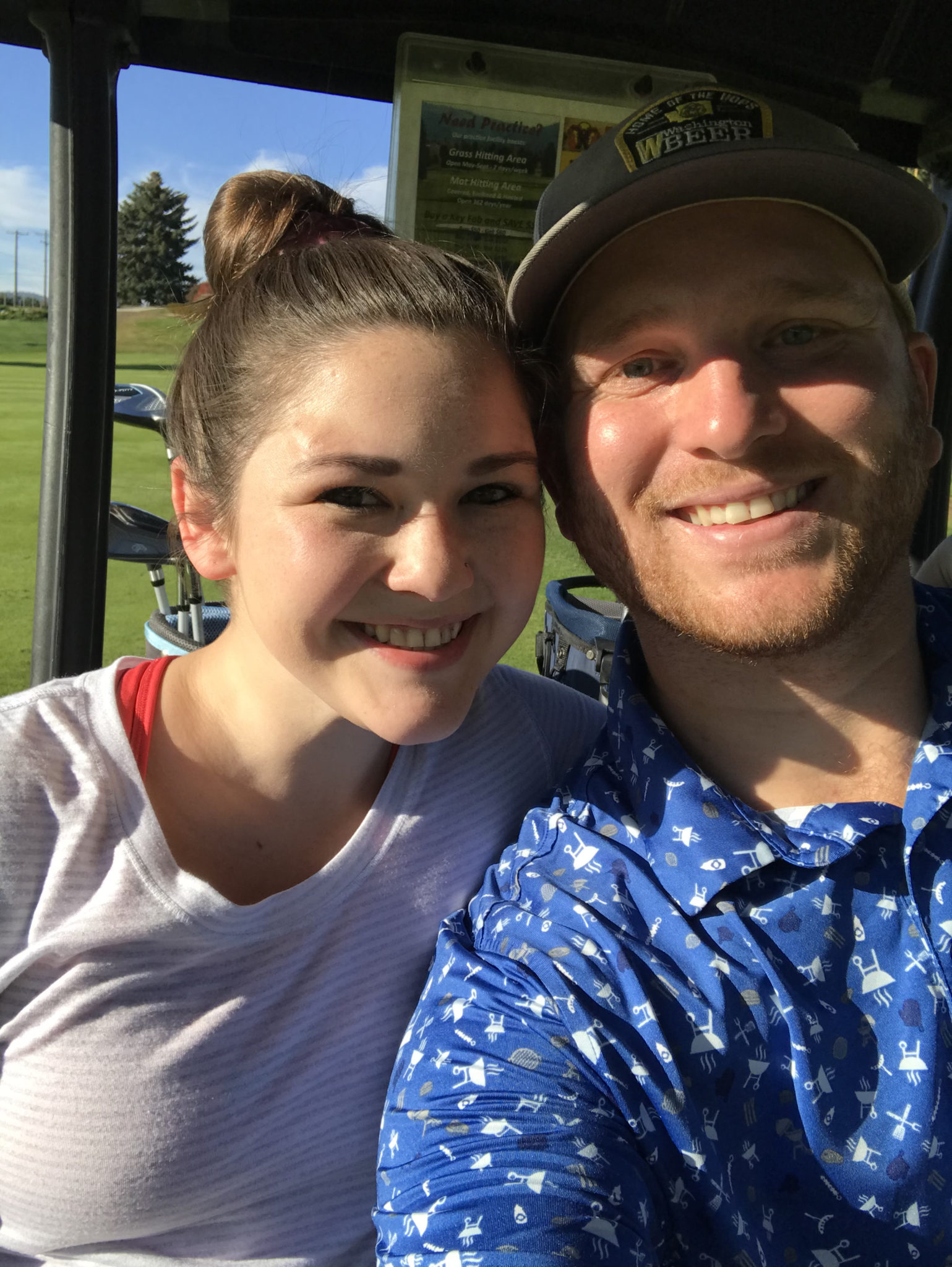 All right, now it's time you all get to hear from the baby of the group! For those who do not yet know me, I call myself the son of Chelsea and Stuart (no they aren't married). They took me under the MFP team in June of 2020 and we have hit the ground running ever since! Our personalities are a little different from each others, however, the camaraderie couldn't be better. Chelsea is more of marketing guru, Stuart kisses babies and shakes hands, while I get to be the outgoing sports lover of the group (no really, sports are a foreign language to mom and dad).
I have been an avid sports lover for as long as I can remember, which brings me to the focus of my blogs. I thought it would be interesting for our followers to learn about the different sports activities that our great city of Spokane has to offer. From golfing, hiking, bowling, skiing, softball, hunting, fishing, you name it, we have it. One I would like to focus on for the next few weeks (before the weather turns) is golf!
Once my baseball career ended, I did what most washed-up collegiate athletes do, make the switch to golf. I am not sure what it is but something about hitting a tiny white ball into a tiny hole 400 yards away really gets the blood pumping. Of course, shanking one into the trees gets the blood pumping too, just for other obvious reasons. After my Real Estate career started, I quickly realized that golf would be a big part of my life for both business and pleasure (YAY!). And how cool is it that I get to play golf on some of the nicest public courses in the PNW?
Within about a 30-minute drive from Downton Spokane, you can play 25 different public courses. Anything from the small Pine Acres Par 3 course to the award-winning Circling Raven found at the CDA Casino. Spokane and the surrounding areas have it all. Throughout the next few posts, I will take the time to talk about each of the courses we have to offer. Now, keep in mind these will be my personal views on each of the courses and what I like (and dislike) about them. For instance, I might be a little biased towards MeadowWood Golf Course because I got my first hole-in-one of my life there this summer (of course I had to tie this in). I will talk about the location, upkeep, driving range, clubhouse, beer selection, price, and anything else that I can think of because I just love this game so damn much.
So, what you will get to take away from my future blog posts are all the fun sports activities we get to do here in Spokane and a little snippet of my personal experiences at each one of them! I will have photos and videos (that my face will be in according to mom) to show what each one of these has to offer! After all, someone in this little family of ours has to be the one to write about sports!

What are some of your favorite spots? We'd love to hear!
Send us a message on social or shoot us an email team@mcfarlandprey.com